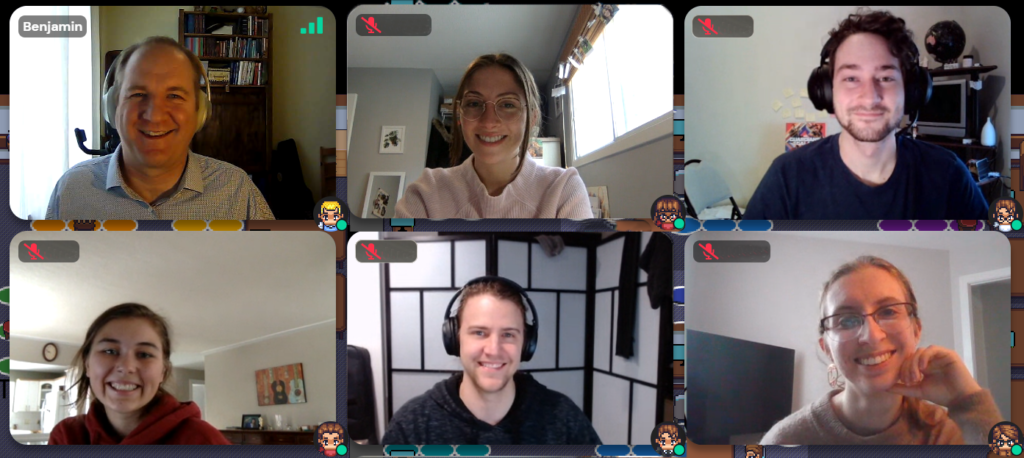 The Alberta Phonetics Laboratory is a collaborative space located in Assiniboia Hall and is part of the Department of Linguistics at the University of Alberta. We pursue research investigating speech perception, speech production, and speech technology.
We are currently running an experiment if you would like to sign-up please e-mail:  apl@ualberta.ca
Lab News

Check out our new article on acoustic distance!https://doi.org/10.1121/10.0009584 Using phonological neighborhood density has been a common method to quantify lexical competition. It is useful and convenient but has shortcomings that are worth reconsidering. The present study quantifies the effects of lexical competition during spoken word recognition using acoustic distance and acoustic absement rather than phonological […]
Posted in
Lab news
Comments Off

on Using acoustic distance and acoustic absement to quantify lexical competition
Voiceless nasal consonants are typologically rare in the world's languages. The present study investigates the acoustic realization of reported voiceless nasals in the Miyako Ryukyuan dialect Ikema. Voiceless nasals in Ikema occur word-initially and word-medially as part of a geminate or consonant cluster, and are phonemically distinct from modal voiced nasals. Initial observation of collected […]
Posted in
Lab news
Comments Off

on Voiceless nasals in the Ikema dialect of Miyako Ryukyuan
Congratulations to Dr. Matthew C. Kelley on successfully defending his thesis! Good luck with your new job at the University of Washington.
Posted in
Lab news
Comments Off

on Dr. Matthew C. Kelley