Learning new words
Thank you for your interest in the experiment. The results of this study will help us understand how adults learn nonnative words. The experiment consists of two main parts: learning and testing. In the learning phase, you will hear words in an unfamiliar language and see their pictured-meanings. Your task is to listen carefully and learn these words. In the testing phase, you will hear a word and see a picture and you have to decide whether they match or not based on what you have learned earlier in the experiment. The experiment will take an hour at most and you will receive $10 for your participation.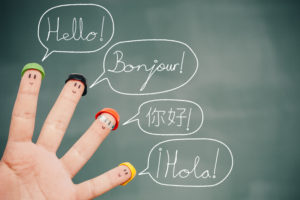 In order to participate, you have to create an account on SONA. This will allow you to access timeslots in which we are running the experiment.
Creating an account & Signing up
Scroll to the bottom and click on the big green "Request Account" button

You will fill in the blanks to create an ID name.
Your Password will then be sent to the email you filled in.

Once you've received your password, log onto your account. You can then go to "My Profile" and change your password to something you will remember.
Once you've logged into SONA click the big green "View Available Studies" button.
Choose "Learning new words (Paid)"
Read the study information carefully to make sure you meet the requirements for this particular study.
Scroll to the bottom of the study and click the green button that says "View time slot for this study"
You will then be able to view ALL of the available time slots. Click the green "Sign Up" button to select that specific time and day.
Cancellations 
If for any reason you need to cancel or change the timeslot that you signed up for,
Click "My Schedule/Credits" found on the green header near the top of the page.
You will then be able to view all of the timeslots you are signed up for. Simply click the green "Cancel" button on the right of the particular study.
Scroll down and click "Yes I want to cancel" to complete your cancellation.
If you have any trouble signing up or have any concerns please email the researcher at aalarifi@ualberta.ca