Thank you for your interest in our experiment!
Purpose: to investigate language comprehension in Canadian English speakers
Eligible participants are:
Monolingual Canadian English speakers (knowledge of different languages is ok as long as English was the only language spoken at home while growing up)

30 years old and above
Participation includes:
Basic hearing test

Listening to words and nonwords, pressing a button to indicate "word" or "nonword", typing words

1 hour participation; $10 Compensation

Can participate for a maximum of  2 times on separate days

If you are interested in participating but believe you have previously participated, please contact us and we will double check for you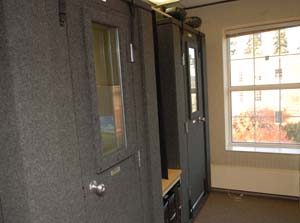 Locations (click on links for directions)
4-02 Assiniboia Hall, North Campus, University of Alberta (a parking space can be made available)
Enterprise Square 3-501 (Jasper Ave and 102 St)
Sign Up Options:
Call

us at 780-248-1409

Email

us at

apl@ualberta.ca

Create a SONA account

to view and select timeslots that are most convenient for your schedule.
Creating a SONA account
Scroll to the bottom and click on the big green "Request Account" button

You will fill in the blanks to create an ID name.
Your Password will then be sent to the email you filled in.

Once you've received your password, log onto your account. You can then go to "My Profile" and change your password to something you will remember.

Enter 0 for your student ID
Enter 'NONE' when asked to select your courses

Once you've logged into SONA click the big green "View Available Studies" button.
You can then choose between two study titles:

"Decades – Is this a word…? – ASSINIBOIA"
"Decades – Is this a word…? – DOWNTOWN"
Both of these studies are exactly the same, they only differ by location. The "Assiniboia" location is on the University of Alberta North Campus and the "Downtown" location is located in Enterprise Square on Jasper Ave. Click on the study that provides the best location for you.

Read the study information carefully to make sure you meet the requirements for this particular study.
Scroll to the bottom of the study and click the green button that says "View time slot for this study"
You will then be able to view ALL of the available time slots. Click the green "Sign Up" button to select that specific time and day.
Cancellations 
If for any reason you need to cancel or change the timeslot that you signed up for,
Click "My Schedule/Credits" found on the green header near the top of the page.
You will then be able to view all of the timeslots you are signed up for. Simply click the green "Cancel" button on the right of the particular study.
Scroll down and click "Yes I want to cancel" to complete your cancellation.